If you're raising funds on behalf of someone else, you need to add them as the beneficiary of your fundraiser.
Before adding a beneficiary, please make sure that you've read through our list of things to consider. Adding a beneficiary needs to be done during the initial transfer set-up, so if you have already completed the transfer set-up for your fundraiser using your own information, you won't be able to add a beneficiary. In this case, please contact our team to find out how to best handle your situation.
Once you've confirmed that your beneficiary meets the requirements and is able to receive the funds, you can follow these steps to send them an invitation from your own GoFundMe account:
Click the "Bank transfers" button. (If you're using the GoFundMe app, select the "Bank transfer" button.)

Select "Set up transfers"

Choose "Someone else" *

Enter your beneficiary's name and email address

Click "Invite beneficiary"
Check out this video to learn more:
How a beneficiary account works
After your beneficiary has accepted the invitation, a separate beneficiary account will be created for them which is connected to your fundraiser. They can sign in to this separate account and set up their transfers, then funds will be sent to their bank account automatically. This means that, as the organiser, you will no longer have access to the transfer set-up since all bank details will be added through the new beneficiary account.
The image below shows what the organiser's account will look like if a beneficiary invitation has been sent.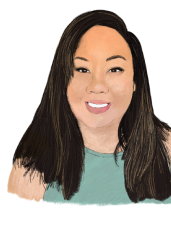 Hello, I'm Kat. I want to share some important information about adding a beneficiary with you.
We sometimes see funds being sent to the organiser after they have sent a beneficiary invitation to someone else while we're waiting for the beneficiary to accept. If an organiser adds a beneficiary, but they have already set up and verified transfers on a previous fundraiser, funds may continue to be sent out to the organiser's bank account until the beneficiary has set up their own transfers and is fully verified. If you think this might occur on your account, please get in touch with us by clicking "Get help".
Please also bear in mind that when you add a beneficiary, you are giving them control of funds for your GoFundMe account. If your beneficiary can no longer receive funds and you want someone else to be added as the beneficiary, we require permission from the current beneficiary, which can be done by filling out this form.
If you are having trouble sending a beneficiary invitation, you can read our troubleshooting tips in this article. If you are a beneficiary who is having trouble accepting the invitation, we have tips in this article.
*Customers in select European countries will not be able to send a beneficiary invitation through their account using the steps listed above. Please review step 2 in this article for more information if you cannot see the "Someone else" option.