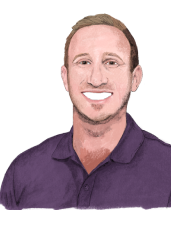 Hi! I'm Kevin, and I want to share a bit about the requirements to transfer funds.
The person receiving funds must have a bank account in the currency that the fundraiser was set up in, and meet all of the requirements listed below. If you do not meet the requirements for any of our supported countries, please do not create a fundraiser. You must ask someone who does meet the requirements to create one for you.
If you create a fundraiser and cannot receive the funds, all donations will be refunded.
Please note that our payment processor may require additional documentation to verify your identity and bank details. You can read more about that process in this article.
If you are withdrawing funds into a business bank account, you can find more specific information and a helpful video on business withdrawals here.
Requirements in Australia
A bank account in Australia

A driving licence number or passport number in Australia

A physical location in Australia (at which you can receive mail)

A passport from any country or an Australian driving licence

A phone number in Australia

Must be 18 years of age or over
If you are not located in the country listed here, please refer to our complete list of withdrawal requirements.