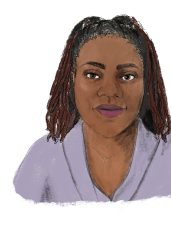 Hi! I'm Ruki, and I'll help to make sure you receive all of the funds you've raised.
We'll walk through the process of figuring out why you haven't received your funds, but this article will only apply if you've already entered your bank information. If you need additional support, click "Get Help" at the bottom of the article.
First, see if a transfer has initiated. You can do that on the bank transfers page:
Select "Bank transfers"

Select the "Activity" tab

Check the status of "Date initiated", and select the option below that best fits your account
A date and amount is listed
Your funds are in the process of being sent. We can help you locate the funds based on the date initiated.
Please select one of the options below:
Date initiated has not passed
The date displayed in your Activity tab is when we expect funds to reach your bank account, so if this date hasn't passed yet, funds are still on the way. They may arrive sooner, so be sure to check your bank account. If funds have not arrived by this date, please continue with the options below.
Date initiated has passed
Check bank information
We'll want to make sure the bank information used for the transfer is correct. Please follow these steps to check:
Select "Bank transfers"
Select the pencil icon next to "Bank information", then "Edit bank account"
Select the currently entered bank, and choose "View details"
Your full bank account details will be shown on this page, so please check them against your online bank, a check, or a direct deposit form. You can also contact your bank to have them provide your correct bank account information.
Bank information is incorrect
If you find the information was entered incorrectly, select "Edit" to update the information, and then your transfers will start to initiate again.
Bank information is correct
If you still haven't received funds after confirming your bank information is correct, then you'll need to work with our team. In order to assist with this, we'll need a copy of your bank statement that includes your name, account and routing numbers, and at least one full week of transactions starting from the date of the first transfer. You can send that document to us using this link.
The space is blank or says "No completed transfers could be found at this time"
This could mean our team needs additional information before we send the funds to your bank account.
Please select which best describes your account.
No banner or a green banner
You're all set! Even though a transfer hasn't initiated, your funds are just processing. You can check that amount in your bank transfers overview under "Donations still processing". Once funds are fully processed, the amount will then show under "Next automatic transfer", which will mean they're on the way to your bank.


This banner indicates that your account is under review by our Trust & Safety team. We typically request additional information like your relation to the fundraiser or intended beneficiary and how funds will be used. Check your inbox for an email titled "Important Message from GoFundMe - Response Required", and you can reply directly to our team there. If you don't see that email, please submit this form.