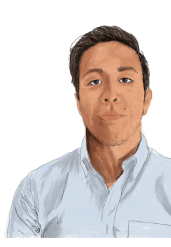 Hi, I'm Matt. Here at GoFundMe, our top priority is to make sure that your funds reach you safely, so it's important to know that there are some risks involved with using a prepaid debit card.
If you enter the routing or account number incorrectly and your transfer is sent, it will not go to your card and there's a high risk we won't be able to recover those funds. If you do use a prepaid card, we strongly recommend you double and triple check the information you enter in order to avoid any issues.
You can transfer your funds to a prepaid debit card as long as it has both a routing number and account number. If you aren't sure about this information, please contact the company your card was issued by to check with them.
Even if you use a prepaid card, you may still be required to provide the same documents that you would need when transferring to a bank account. This includes your photo ID along with a bank statement that shows the issuing bank's logo, your full name, and the account number (not the card number).
If you are unable to obtain a bank statement for your prepaid card or online bank, our payment processor can also accept a direct deposit form signed or stamped by a bank representative, or an official printed or stamped bank letter showing all of the required information listed above. Please contact the issuing bank for their assistance if you are having trouble accessing these documents.
Note: If you use a strictly online banking service, our payment partner may have trouble verifying your information if you're unable to provide a bank document that lists your full name, the bank logo, and the last four digits of your account number. You may also need to provide documentation from the issuing bank, or parent bank, rather than from your selected online card provider.
For more information about how to set up transfers, check out this video: