This article provides a step-by-step guide for setting up withdrawals from your fundraiser to a bank account.
Here are some important things to know about withdrawing money. 
How to set up withdrawals: 
Steps 1 - 4 will be completed by all campaign organisers. Sign in to your GoFundMe account and click "manage" on the fundraiser you want to withdraw from.
Step 1:  Select "Withdraw" on your fundraiser dashboard (or "Bank transfer" if you're using the GoFundMe app)
If you can't see the option to withdraw (shown below), you are probably a team member or have a registered charity fundraiser and are not in charge of the withdrawals.
Step 2. Confirm your email
If you haven't already done so, you will need to confirm your email by clicking "verify email" in the message with the subject line "Verify your GoFundMe email address".
Click here if you are having trouble with the verification email. 
Step 3. Verify your phone number
If you haven't already done so,  you'll be prompted to verify your phone number. This is an important security feature called Multi-Factor Authentication and it's just one of the ways we protect your information. In some circumstances, it may also enable us to send you important reminders about your account, such as a notification that your withdrawals have not been set up correctly and so donations may be returned to donors.
NB: Enter the 5-digit code contained within the message and not the 6-digit number the code is sent from. 
If you are having trouble verifying your phone number, please see this article.
Step 4: Select withdrawal type
This section asks whose bank account will receive the funds. This might be different from who will ultimately use the funds. Let's take a look at those options below:
If withdrawals are going to:

Then select: 

Then select:

"Who will withdraw the funds?"

"What type of entity withdrawal is right for you?"

Your own personal bank account

NB: Do not add another individual's bank details. 

Myself

Personal 

An organisation's bank account that you manage *

NB: You must be a financial administrator of the organisation's banking information.

Myself 

Company or Partnership (you can select either)

Another individual's personal bank account

Someone Else**

Personal

An organisation's bank account that someone else manages* 

Someone Else 

Company or Partnership

A charity 

This will go directly to PayPal Giving Fund. Learn more about what to do here.
* Withdrawing to an organisation has specific requirements. Please continue the process in this article. 

**When someone other than the organiser is going to withdraw, we call them a beneficiary. They will be responsible for the withdrawal steps 5 - 7 if you select "someone else" in step 4. Before you select this option, make sure that this person: 
Is located in the same

supported country

that the fundraiser is raising funds in 

Is prepared to take this on. While changing the beneficiary is an option, it requires consent from both you and  the original beneficiary. 
You can learn more about the  beneficiary process here. Certain European countries will not have the option of adding a beneficiary. Please see step 2 of this article for more information.
Steps 5 - 7  will be completed by the person receiving the funds in their personal bank account. 
Step 5: Add your personal information 
This information is used by our payment processor to ensure that funds are sent safely to the intended recipient. Please bear the following in mind: 
Enter your name and physical address exactly as they are shown on your current government-issued ID. Do not enter an abbreviated name or a nickname; e.g. Jon and Jonathan. If your ID, address or name are not perfect matches,

see this article

Do not enter a PO Box for an address. If you only use a PO Box,

please see this article

.

If you are in the US, enter the correct 2-letter state abbreviation. Example: Arizona is AZ 
Step 6: Add your bank details
If you are in the US or Canada, we recommend that you use the option to connect your bank details by logging in to your online bank account. This service is provided by a partner, Trustly, and is our most secure and efficient way to get your funds to your bank account. You can learn more about Trustly here.
If you decide to add your bank information manually, you can find it in two places: 
Online banking portal or app: You can often find this information after logging in, on your account details page 
Routing: Ensure that the routing number is for ACH, EFT, direct deposit. Do not use the routing number for wire transfers. 

Account:  Include any 0s at the beginning of your account number.
A cheque
Routing: This is a 9-digit number 

Account: Include any 0s at the beginning of your account number.
It's very important that you enter your bank information correctly the first time. Here are some things to be aware of: 
Make sure the name you entered when filling in the personal information matches the owner of the bank account. Do not enter your personal information and then someone else's bank details. If the name on your ID doesn't match the name on your bank statement,

look at this article for more information.

If you are concerned that your bank information is incorrect, contact your bank before you set up withdrawals.

Withdrawals to savings accounts sometimes fail, so we recommend using a current account.
If you receive an "Error" message: 
Before contacting our team, check for the following and review this article: Problems uploading documents
Routing number: In the US, routing numbers are exactly 9 digits. You can find this on a cheque or often online. If you can't find it in either place, we recommend you contact your bank before setting up withdrawals. 

State or Province Code: This will be just 2 letters. e.g. if you are in Arizona, it will be "AZ". If you are in Alberta, it will be "AB"

Address: All addresses must start with a number and cannot be a PO Box 

IBAN: For European bank accounts, the IBAN must include capital letters without spaces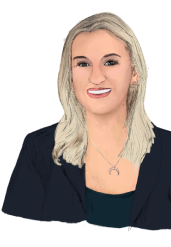 Hello, I'm Kath! I have some important information about your withdrawals.
If you have followed along with the steps up until this point, then you have entered the information needed to start withdrawals, and if we don't need additional information, your withdrawals will begin the next working day. There are a few additional things to know about receiving funds:
Withdrawals will be sent to you daily for verified donations in your account. You can learn more here if you want to change the frequency of your withdrawals. Please note that you are not able to request specific withdrawal dates or amounts
If your account displays "N/A" for scheduled withdrawals – don't worry! – those funds are probably being processed and your account will be updated once the first withdrawal takes place
Your fundraiser's "Total Amount Raised" will not go down even when you've started to make withdrawals.
You can keep receiving new donations as you make withdrawals
Please keep an eye on your email. If we need more information about your bank or identity, we may ask you to share some documentation. The step below walks you through that and you can find more detailed information here
Potential Step 7: Upload documents for verification
To ensure that the funds reach the right person and account, we may ask for documents to verify your identity or bank account. If we need these documents, we will: 
Send an email with the subject line

"Action required - upload documents

" or "

Action Required: Withdrawal setup failed

" 

Add a note at the top of your account when you click "Withdraw"
When you click "Withdraw", you'll be prompted to upload documents. Necessary documents may vary from situation to situation but will may well include: 
A government-issued ID

A bank statement (or other accepted bank document)
NB: Documents may be required even after you have started receiving funds. You can learn more about that here.