You will need to enter your phone number when you create a GoFundMe account so that we can send you a verification code. If your phone number changes or you no longer have access to the phone number on file, please make sure that you update your GoFundMe account.
How to change your phone number
You can follow these steps to change the phone number on file after signing in to your GoFundMe account:
Select the "Withdraw" button (or the "Bank transfer" button on the GoFundMe app)

Click the link labelled "Need to change phone number?"

Select "Send code" which will send a code to the email address associated with your GoFundMe account

Enter this code on the GoFundMe account 

Click "Change phone number" and enter the new number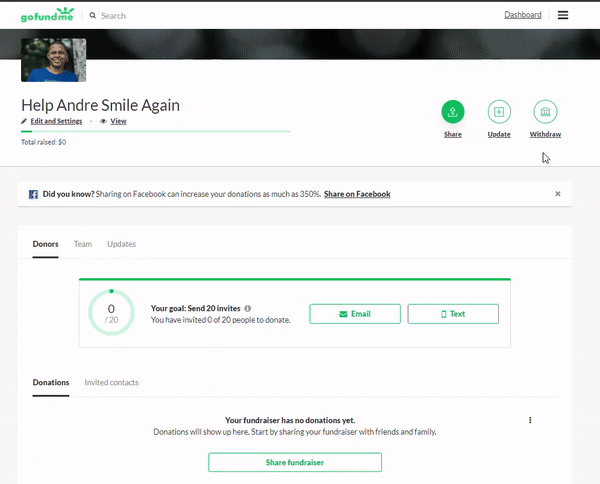 Steps to change phone number shown above.
If you do not have a phone number, you can try any of the options below:
Sign up for a number from TextNow,

a free number you can use to receive texts and phone calls on your computer or tablet in the US or Canada

 

Use a Skype number. Our verification codes will work with them, even if you are abroad
Still having trouble changing your phone number? Please complete this form so that our team can reset your phone number.