Once you have successfully entered your withdrawal information, your GoFundMe account will be automatically set up to send funds on a daily basis, but you can change the frequency if you want to. Some accounts may only have the daily setting, so if the steps below don't seem to fit your GoFundMe account, then you won't be able to select a different withdrawal frequency.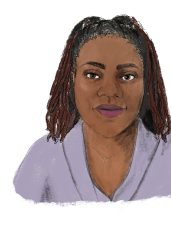 Hello, I'm Ruki! I want to share some important information about the frequency of your withdrawals with you.
Laws and regulations limit the amount of time our payment processor can hold your funds. As a result, once withdrawals are successfully set up, transfers will begin automatically on a daily basis and cannot be stopped. However, in some instances, you can change the frequency of withdrawals to weekly or monthly by following the steps below.
You can change the frequency by following these steps after signing in to your account and clicking "manage" on the fundraiser:
Click the "Withdraw" icon (click "Bank transfer" button on the GoFundMe app)

Select "View withdrawal summary"

Click the pencil to the right of "Automatic withdrawal"

Choose your withdrawal frequency preference
Weekly withdrawals will start on Mondays, and monthly withdrawals will start on the 1st of each month.  On average, the funds will reach you 2-5 working days after they are sent. You will receive all donations that have been verified at the time the withdrawals are sent, but please bear in mind that it may take several days for some donations to be verified.
The first transfer of funds will always be sent out the day after that you have successfully entered your withdrawal information, unless the frequency is changed when initially setting up withdrawals. Every transfer after the first one will then be sent at the frequency you have chosen, as funds are received and verified.