When you make a donation, you can add a comment after finalising the payment details. You can also follow these steps to add a new comment or edit an existing comment at a later point:
How to edit your donation comment using your receipt:
Scroll down to the bottom of the receipt

Select "Add Comment"

Select the "Edit" icon 

Edit your comment and save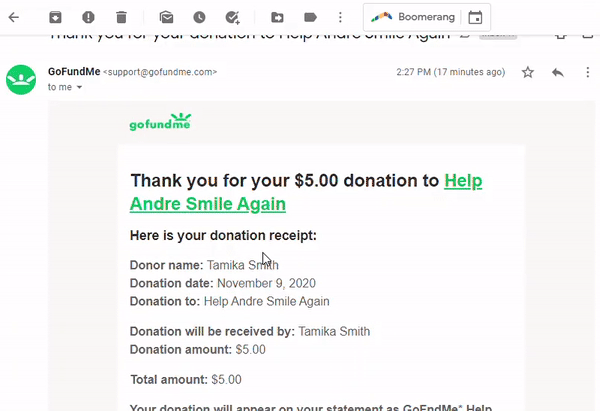 Steps to add comment after a donation shown above.
How to edit your donation comment if you have a GoFundMe account:
Follow this link to

sign in to your GoFundMe account

Select your name at the top right-hand corner of the page 

Select "Donations you've made" from the drop-down menu 

Select "Manage" below the correct fundraiser

Scroll down to "Display name and comment". You will be able to view your comment and make any changes in the text box

Select "Save" when you have finished making your changes
How to edit your donation comment without your receipt or a GoFundMe account:
Follow the link to

our contact form here

Select  from the following: 

"I am a donor or supporter" 

"Making changes to a donation"

"Changing a donation comment"

Enter the email address used to make the donation and click "edit my donation"
You can find out more and watch a helpful video about the donation process here