Only the organiser can edit the fundraiser. If you're the beneficiary or a team member and would like to make changes, please contact the organiser and ask them to do so from their account.
How to edit your fundraiser:
Select the fundraiser you want to edit

Select "Edit". On a mobile device, "Edit" is at the bottom of the screen.

Make any changes you'd like; click "Publish changes"
In the "Edit" tab you can edit basic information such as title, goal amount, main image, and story.  

Click the "Settings" tab to change turn donations and comments on or off, or to delete the fundraiser.

The "Team" tab will allow you to add or remove team members.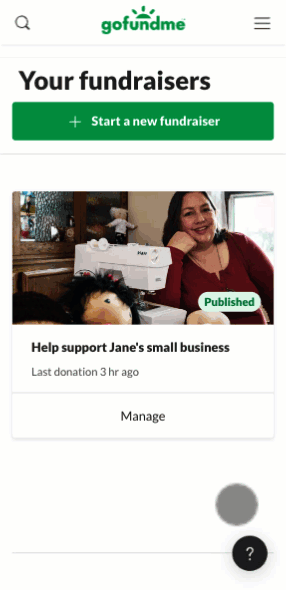 Other account changes
Personal information (display name, email or phone number), can be changed in the "Account settings" section of your account which can be accessed from the drop-down menu at the top of your account.
If you need to change your bank details, you can go to the "Bank transfers" section of your dashboard.