This article provides a step-by-step guide for setting up bank transfers from your fundraiser to a bank account.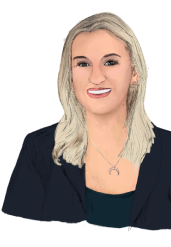 Hello, I'm Kath! I have some important information about your bank transfers.
How to set up bank transfers
Step 1: Select "Bank transfer" on your fundraiser dashboard
If you can't see the bank transfers button, this is probably because you are a team member or have a registered charity fundraiser and are not in charge of the transfers.
Step 2. Confirm your email
Click here if you are having trouble with the verification email.
Step 3. Verify your phone number
This is an important security feature and it's just one of the ways we are protecting your information. If you are having trouble verifying your phone number, please see this article.
NB: Enter the 5-digit code contained within the message and not the 6-digit number the code is sent from.
Step 4: Select transfer type
This is where you will choose whose bank account the funds are going to be sent to. You'll need to make two choices: who will receive the funds and the type of bank account they will be transferred to.
Who will receive the funds?
Myself: Funds will be sent directly to your own bank account
Someone Else: Funds will be sent to someone else's bank account. We call that person a beneficiary and they will link their own bank account. If you select this option, you will send them an email invitation to receive the funds. Your part of the transfer process will then be completed.
Before adding a beneficiary, please make sure that they:
Are located in the same

supported country

that the fundraiser is raising funds in

Are ready to take this on. While it is possible to change the beneficiary, it requires consent from both you and the original beneficiary.
What type of bank account?
The options are either a personal bank account, or a business/ partnership bank account*.
Regardless of whether you selected "myself" or "someone else" in the first section, you still need to complete this section to let us know what type of account the person receiving the funds will be using.
* Transferring to an organisation has specific requirements. Please continue the process in this article.

Step 5: Add your identity details
It is very important that you enter your full name and physical address (not a PO box) exactly as they are shown on your current official photo ID.
Do not enter an abbreviated name or a nickname, e.g. Jon vs Jonathan, because this will prevent our payment partner from verifying your information.
Our payment partner will need to verify the information exactly as it appears on your documents, but your transfer information is not displayed publicly on your fundraiser page; if you prefer to go by a different name in public, you can still do so.
Step 6: Add your bank details
If you are in the US or Canada, you will have the option of using instant verification which allows you to connect your bank by logging in to your bank account online.
If you add your bank details manually instead of using instant verification, you'll need to know your bank account number and routing information. If you don't know this information, you can usually find it in your online banking portal or on a cheque.
It's very important that you enter your bank information correctly the first time. Here are some things to be aware of:
Include all 0s at the beginning of your account number, if there are any

Use the routing number for ACT, EFT or direct deposit Do not use the routing number for wire transfers

For European bank accounts, the IBAN must include capital letters without spaces

The name you entered when filling in your personal information must match the owner of the bank account. Do not provide your personal information and then someone else's bank details. If the name on your ID doesn't match the name on your bank statement,

see this article for more information.

If you are concerned that your bank details are incorrect, contact your bank before you set up transfers

Transfers to savings accounts sometimes fail, so we recommend that you use a current account
Potential Step 7: Upload documents for verification
To ensure that the funds reach the right person and account, we may ask for some official photo ID and/or a bank document. If we need these documents, we will either:
Send an email with the subject line

"Action required - upload documents

" or "

Action Required: Transfer set-up failed

"

Add a note at the top of your account when you click on "Bank transfers"
NB: Documents may be required even after you have started receiving funds. You can learn more about that here.