This article provides a step-by-step guide to setting up bank transfers from your personal fundraiser to a bank account. If you don't see a "Bank transfers" button on your dashboard, this means that you have a charity fundraiser. If you created a charity fundraiser, please check out this article instead.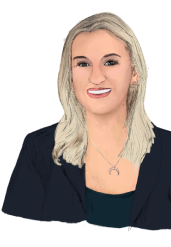 Hello, I'm Kath! I want to share a few important reminders about transferring funds to your bank account.
Before you begin, please make sure you meet the
requirements to transfer funds
. Bear in mind that after your first donation, transfers need to be set up and verified before the date noted in your GoFundMe account and it may take a few days for our team to verify your information.
How to set up bank transfers
1. Decide whose bank account the money will go into 
If the funds are going into:
Your own bank account, select Myself and Personal.
An organisation's bank account, select Myself and Business. Please continue reading this article.
Someone else's bank account, select "Someone else will receive the funds". (We call this a beneficiary.) If you select a beneficiary, your part of the transfer process is complete. For information about how to add a beneficiary to your fundraiser, please continue reading this article.
2. Add personal and bank information 
The information you enter will be used by our payment partner to verify who you are. For this reason, it needs to match your government-issued ID exactly. This name won't be displayed publicly on the fundraiser.
Enter your physical address (not a PO Box)
Enter your full name; don't use an abbreviated version or nickname
You can either use instant verification to connect your bank account or enter the information manually. If you enter it manually, you can usually find the information needed in your online banking portal or on a cheque. For help with setting up manual transfers,
check out this article.
Include any 0's at the beginning of your account number
Use the routing number for ACT, EFT or direct deposit Do not use the routing number for wire transfers
For European bank accounts, the IBAN must include capital letters without spaces
The name you enter in personal information must match the bank account holder's name. Do not enter someone else's bank details. If the name on your ID doesn't match the name on your bank statement, see this article for more information.
You can transfer your funds to a prepaid debit card as long as it has got a routing number and an account number. If you aren't sure about this information, please contact the company your card was issued by to check with them.
3. GoFundMe verifies your information 
We want to ensure that the funds are sent safely to the correct recipient. It may take a few working days to verify your details, and we will contact you if we need any further information.
4. Share supporting documents (if necessary) 
In some cases, we may ask for a copy of your bank statement, government-issued ID or more information about your relationship to the fundraiser. You'll hear from us by email and in a banner in your account.
If you need to upload an ID or bank statement, you'll see a message in the "Automatic transfers" section of your transfer overview.
Follow these steps to upload a document:
Select "Bank transfers"

Select the "Confirm your identity" section under "Automatic transfers"

Select the section that is under review

Select the upload button and upload the required document
If they're verified, funds will be sent out automatically. If they're not verified, we will email you.
If you need to provide further information about your connection to the fundraiser, you'll see the following banner:

To provide this information, please reply to the email our team sent with the subject line "Important Message from GoFundMe - Response Required". If you can't find this email, please contact our team using this form.
5. Receive money in your bank account 
Here are a few things to know about transfer timelines:
Once your bank information has been verified, funds are sent out automatically.
Individual donations take between 1–14 working days to be processed before being included in a transfer.
Transfers begin on a daily frequency, unless you change to weekly or monthly.
Each transfer includes all currently available donations.
It takes 2–5 working days for transfers to reach the bank account after leaving GoFundMe.
Your GoFundMe transfer overview will show the date that funds are expected to arrive in your bank account – not the date they're sent from GoFundMe.