Your GoFundMe account must be connected to an email address that you currently use and can reply to emails from. Keep in mind, if you signed up with Facebook, your email will be the same as your Facebook account.
To change your email address:
Select the three lines at the top of your screen (if you're on the GoFundMe app, tap your initials button in the top right corner instead)
Select "Account settings" from the drop-down menu
Change your email and click "Save Settings" at the bottom of the screen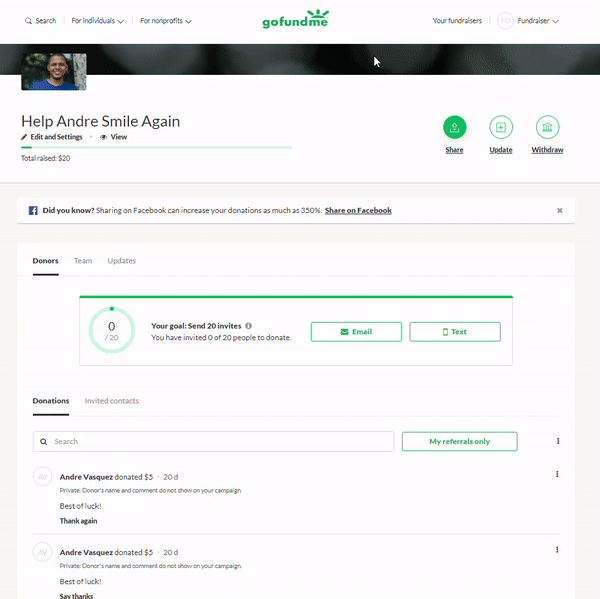 After completing these steps, you will also need to confirm your new email using the verification message that is sent to the new address.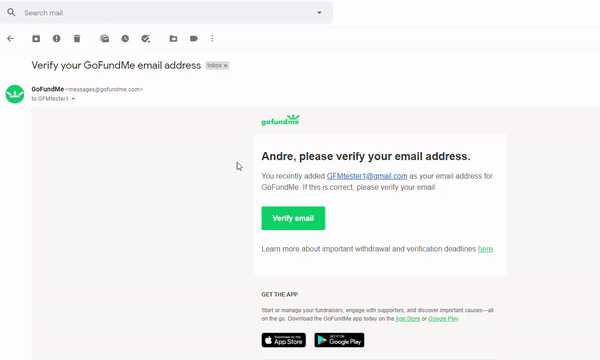 Important: Updating your email to someone else's email address may cause trouble with your account. If you want to add a beneficiary to your fundraiser so that they can withdraw the funds, please click here for more information on how to do so.
If you'd like to transfer your entire account to someone else so that they can manage the fundraiser and withdraw the funds, click the "Get Help" button below for assistance.
Keep in mind, you will be prompted to verify your phone number. If you do not remember your phone number, please file a request by clicking here.