After your fundraiser has been created, you are able to update the public information shown on the fundraiser and edit the fundraiser's settings.
For advice directly from other GoFundMe Organizers, please check out our GoFundMe Community.
How to edit your fundraiser:
Sign in to your GoFundMe account.
Select your name in the top right corner.
Choose "Your fundraisers." Locate the fundraiser you'd like to view and click "Manage."
Choose the "Edit and Settings" button under your fundraiser title. On your mobile device, simply select "Edit" at the bottom of your screen.
If you are a beneficiary or team member who did not create the fundraiser:
You'll need to contact the GoFundMe organizer to request that they make changes on your behalf. GoFundMe's Customer Care team will also need the organizer's permission before we can take action.
From the "Edit" button, you can change: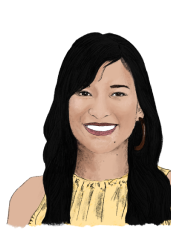 Hi! I'm Bethany and I want to share advice on editing your goal amount
If you reach your fundraiser goal, your fundraiser will still continue to accept donations. If you don't reach your goal, you can still keep your funds.
If you decide to increase your goal amount, we'd recommend posting a fundraiser update to explain why you made that change and how the additional donations will be used.