Adding a beneficiary is the most efficient and secure way for the funds to be transferred to someone else, but there are a few important considerations to keep in mind regarding the beneficiary's privacy.
What is a beneficiary?
When an organizer raises funds on behalf of someone else, that person will be added as the beneficiary so that they can withdraw the funds directly to their own bank account. They will have their own GoFundMe account, connected to the fundraiser, and will add their own bank information.
The beneficiary's name will show on the fundraiser page
Their name will appear alongside the organizer's name on the fundraiser page. It will look like this:
Organizer name is raising funds on behalf of beneficiary name
This is standard for all fundraisers to ensure there is complete transparency with supporters, and so that donors understand who is handling the funds.
The name cannot be hidden
If your beneficiary is concerned about privacy, one option would be for them to change the name on their GoFundMe account to only their first or last name, their initials or a pseudonym. To do so, the beneficiary can follow these steps after signing into their GoFundMe account:
Select your name at the top right of your screen (if you're on the GoFundMe app, tap your "Me" icon in the bottom right corner instead)

Select "Account settings" from the drop-down menu

Change your name and click "Save changes" at the bottom of the screen
If this option is not sufficient, then it would be best to consider a different withdrawal option. You, as the organizer, could withdraw the funds on their behalf so that they don't need to be added as the beneficiary, and therefore their name wouldn't show on the page.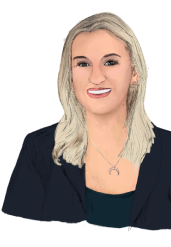 Hi, I'm Kath. I wanted to share a bit more about protecting your beneficiary's privacy.
We understand that sometimes funds are raised for sensitive situations where the beneficiary wouldn't want their name to show publicly, and we would never want to put someone in an uncomfortable situation. In these types of situations, it would be best for the organizer to withdraw on the beneficiary's behalf and send them the funds outside of GoFundMe.