This article will provide a full list of account requirements, based on the country where the fundraiser is located.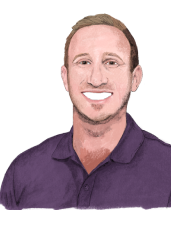 Hi! I'm Kevin, and I want to share a bit about the requirements to withdraw funds.
The person withdrawing must have a bank account in the currency that the fundraiser was set up in, and meet all of the requirements listed below. If you do not meet the requirements for any of our supported countries, please do not create a fundraiser. You must ask someone who does meet the requirements to create one for you.
If you create a fundraiser and cannot withdraw the funds, all donations will be refunded.
Please note, our payment processor may require additional documentation to verify your identity and bank information. You can read more about that process in this article.
If you are withdrawing funds to a business bank account, you can find more specific information, and a helpful video on business withdrawals here.
Requirements to withdraw in the US:
A US Social Security number or ITIN

A US driver's license, US State ID from the state the fundraiser is located in, or a passport from

any

country

A residential address in one of the 50 states (not a PO box)

A US phone number

A US bank account in your name

Must be 18 years of age or over
Requirements to withdraw in Canada:
A Canadian bank account in your name

A physical Canadian mailing address (not a PO box)

A Canadian phone number

A Canadian Tax ID

Must be 18 years of age or over
Requirements to withdraw in the UK:
A bank account in the UK

A National Insurance Number

A passport from any country or a UK Driving license

A UK phone number

A UK address

Must be 18 years of age or over
Requirements to withdraw in Australia:
A bank account in Australia

A driver's license number or passport number in Australia

A physical location in Australia (at which you're able to receive mail)

A passport from any country or an Australian driver's license

A phone number in Australia

Must be 18 years of age or over
Requirements to withdraw in Germany, Italy, Spain, France, Ireland, or Netherlands
A bank account from any supported EU country

A phone number from any supported EU country

A passport from

any

country or National ID card of the supported EU country you signed up with

An address from the supported EU country you signed up with

Must be 18 years of age or over

Codice fiscale (for Italy)
Requirements to withdraw in Belgium, Portugal, Austria, Finland, Denmark, Norway, Sweden, Switzerland, or Luxembourg
A bank account in your country

A phone number from your country

A passport from

any

country or National ID card of the supported EU country you signed up with

An address in your country

Must be 18 years of age or over

Tax ID (for Belgium and Austria)