Before you can set up bank transfers, you will need to verify your email address. You should receive the verification email within 10 minutes of creating your account; click the green "Verify email" button within the email (shown below).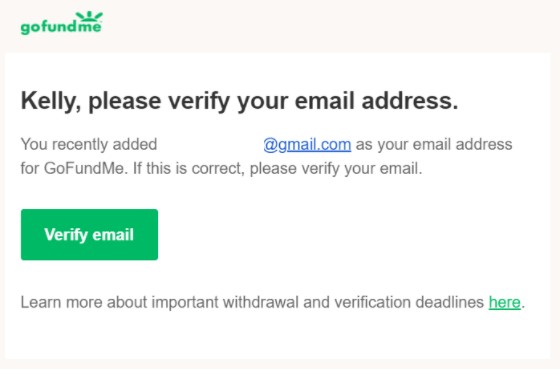 If you aren't receiving the email, check your spam or junk folders for the email titled "Verify your GoFundMe email". You can use these steps to resend the email:
Sign into your GoFundMe account

Select the fundraiser you are withdrawing from

Select the 'Bank transfers' button

Select 'Set up transfers'

Select 'Resend email' and check your email inbox once more
If those steps still don't help, please click "Get help" and our team can help you.