If your fundraiser was created to raise money for someone else, you will have the option to add that person as the beneficiary. This means they will be able to transfer the funds directly to their own bank account, and you will not need to set up that part of the bank tranfer process.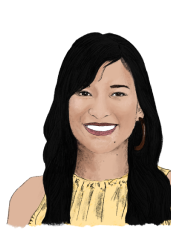 Hi, I'm Bethany. We're so glad that you were able to raise funds for someone that you care about, but it is very important to make sure that the person you are adding as the beneficiary is ready and willing to take on the responsibility of bank transfers.
The process is fairly simple and we recommend adding the final recipient of the funds as the beneficiary, but if your beneficiary is going through a tough or busy time and they don't want to be responsible for transferring funds, it may be best for you to receive the funds on their behalf.
Then, you can give them the funds outside of GoFundMe. If you do receive funds on behalf of your beneficiary then we strongly recommend adding clarifying details to your fundraiser story regarding how you will be transferring the funds, to provide transparency to donors. In this article, we'll share a few things to keep in mind when adding a beneficiary.
Secure transfer of funds
Adding a beneficiary is the fastest and most secure way to get funds to the intended recipient. It also provides transparency to and instills a sense of trust among donors.
By adding the beneficiary, you are allowing them to connect their own bank information through their own GoFundMe account. This means that you won't have to worry about handling the funds yourself, and your beneficiary will be able to use them as soon as they reach their bank account.
However, for security reasons, it is very important to make sure that you personally know your beneficiary. Please be sure to review this article if a stranger contacts you and asks to be added as your beneficiary.
Your beneficiary's name will show on your fundraiser page, so your donors will understand exactly who the funds are going to, which provides transparency and a deeper sense of trust.
The beneficiary will add their own bank information, so funds will not go through your account
For the beneficiary, setting up bank transfers involves adding their personal and bank information, and could require them to upload documents to be reviewed and verified by our payment partner. Our support team will be available to help them every step of the way, but please keep in mind that as soon your beneficiary accepts their invitation, an account will be created for them using their personal email. Their GoFundMe account is separate from yours, so you won't be able to assist them from within your account.
If your beneficiary has already set up withdrawals and is having trouble receiving funds, please review this article for more information.
The beneficiary's name will show on your fundraiser page
Your fundraiser page will show that you are raising funds on behalf of your beneficiary. If your beneficiary is concerned about their name showing publicly, for safety or privacy reasons, then it might be better for you to withdraw on their behalf. Another option would be for them to use a nickname when setting up their GoFundMe account, as long as they use their full, legal name when setting up their bank transfers (which will be kept private), consistent with GoFundMe's Terms of Services and Privacy Notice.
You cannot add a service provider as the beneficiary
If your fundraiser is raising funds to pay for a service, such as a funeral or tuition, you will still need an individual to receive the funds. You cannot add the funeral service or school as the beneficiary, so you or your beneficiary will need to receive the funds personally and then transfer the funds to the service provider outside of GoFundMe.
Only one beneficiary can be added to a fundraiser
It is not possible for more than one bank account to receive funds from a fundraiser. If the funds are meant to be split between more than one recipient, then it would be best for you to receive the funds yourself and send them to the recipients outside of GoFundMe.
If you have added a beneficiary and they are no longer able to add their bank account, please fill out this form and our team will assist. You can also read this article for more information about that process.
Check out this video to learn how to add a beneficiary: